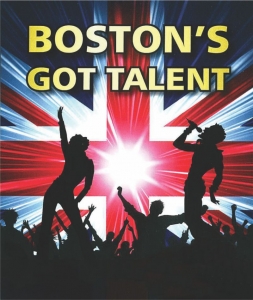 Thursday 25th June
What an uplifting couple of evenings of entertainment on display at Blackfriars Theatre last week! Boston's Got Talent was an absolute pleasure to judge and by the culmination of performances on Friday evening myself and the fellow judges were in no doubt that our area of Lincolnshire certainly has its fair share of musical and dancing talent. A very bright future in performing arts is ahead for many of the young performers who took to the stage!
Thursday's offerings included some great highlights including Stickney Primary School with their energetic toe tapping group dance 'Cowgirl Medley' and Butterwick Primary who sweetly serenaded the audience with a lovely rendition of 'Over the Rainbow'. Dance Krazy School were well represented by their talented dancers and special entertainment mentions go to Maison for his character performance and the 'Soda Pop' dance group who lit up the stage with their enthusiasm. It was a treat for the audience to hear some solo performances from Harlequin Theatre Arts upcoming production of 'Oliver' whilst myself and fellow judges were making our final decisions. A great evening of talented live performances left us keen to see more the next day!
Friday was well supported by an appreciative audience who added excitement to the event and spurred the performers on with their cheers. This evening showcased talent from local primary schools, dance/theatre schools and independent entries also. The audience were treated to some excellent vocal talent from young ladies Kenya and Jamie and were captivated by Jack who had charm and confidence far beyond his young years! Sydnie from Embasy Theatre Academy particularly wowed us with her beautiful emotional performance. AJ Dance presented a variety of high standard dance styles in their offerings and particular mentions went to the 'Ugly Heart' AJ Dance Group and Paige, Bryony and Katherine for their 'Talk Dirty' trio. A very sweet ballet solo from Betsy and some contemporary choreography from Amber were also some of the performances acknowledged by the judges. Quadring Primary school had some great moments of the evening with their 'Let it Go' and 'Uptown funk' numbers being particular favourites with the audience and judges! Donnington Primary school had a very successful night with an award for their Irish self-choreographed and also received the top award for their 'Mash Up' number which almost brought the house down with cheers… which David Grant (of the Blackfriars Committee) acknowledged on stage "could probably be heard all the way back in Donnington!"
Congratulations to all involved and special thanks to Barbara Brown, the event organizer, for making 'Boston's Got Talent' happen! I'm already looking forward to next year!
Abi Kingsley-Parker