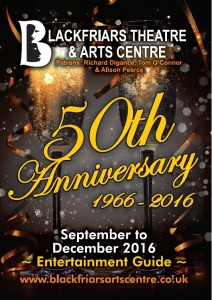 Friday 2nd September
The lastest Blackfriars Brochure has been released click here to view an electronic copy.
Physical copies can be picked up from the Blackfriars Foyer and we are in the process of delivering copies to our database over the coming week. If you are able to help with this please pop into the Theatre and speak to Box Office.