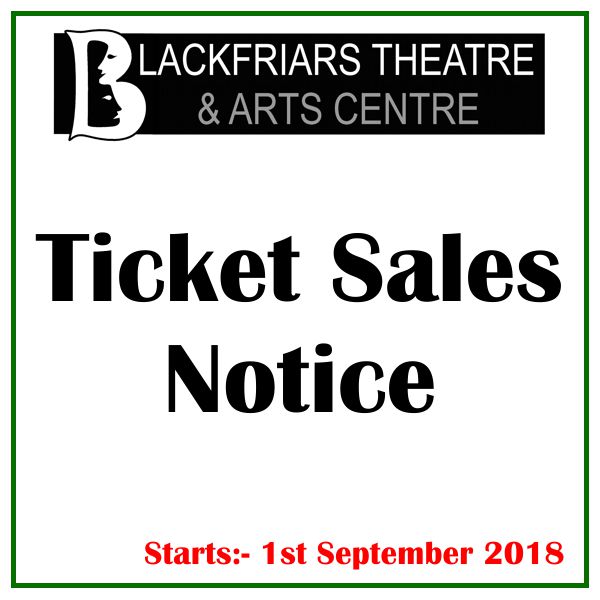 Sunday 5th August
Please note that from the 1st September we will be implementing a booking fee for all tickets purchased via our Box Office.
The fee is £1 per transaction and will be applied to all bookings from that date whether paying by cash or card.
However, if you are a member of Blackfriars Theatre and produce your membership card or provide your membership number over the phone then this booking fee will be waived. To find out more about becoming a member of Blackfriars Theatre and Arts Centre CLICK HERE or talk to one of our Box Office volunteers.
Thank you in advance for your understanding.