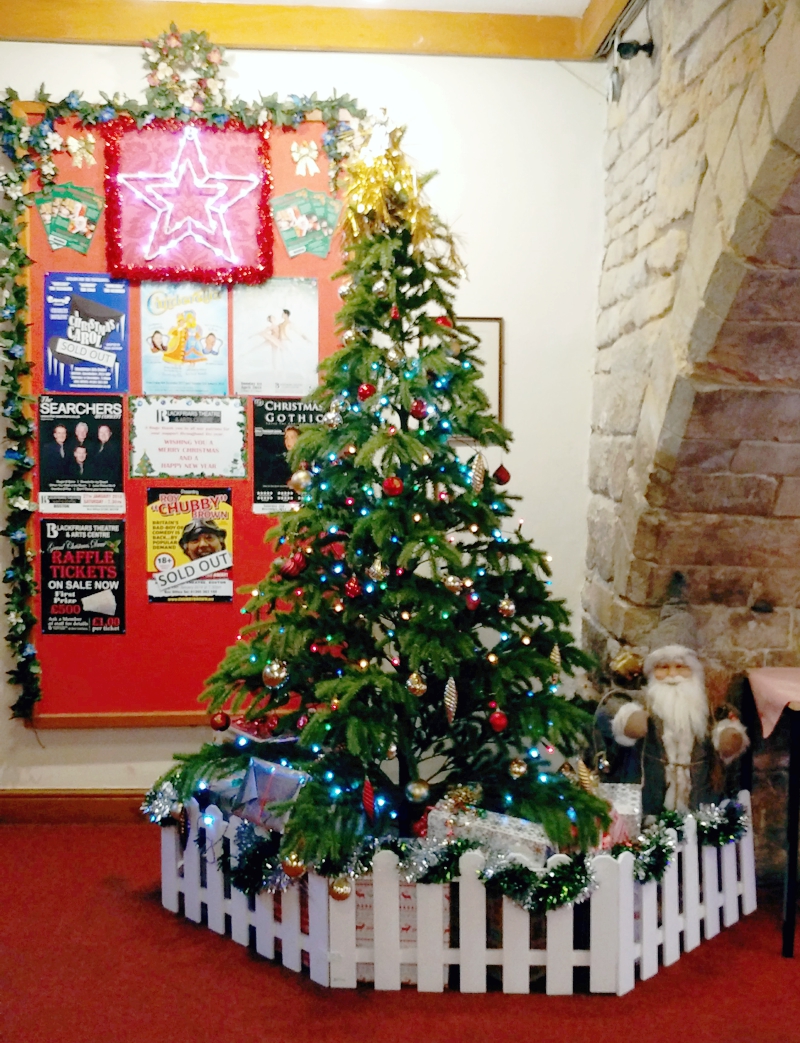 Friday 8th December
The Blackfriars Social Committe work hard all year round to make sure that Blackfriars windows and displays look good - but they pride themselves on their Christmas displays and this year it has paid off again as they have WON the Boston Borough Council best Charity Display.
The Christmas windows/displays this year were themed to fit in with our pantomime Cinderella with the special displays in the cabinets completed by Jeff and Brenda where we also wanted to portray the different sides of Christmas by having a nativity and a more commercial feature.
Further decorations were completed by members of the Social committee (Denise, Lorraine and Sheila) with special thanks for our carol singers and new tree in the revue bar loaned and donated by Marilyn Cobb and Barbara Chambers.
We want to thank Abby for providing the large Christmas tree in the Foyer complete with picket hedge and the one on the landing which continues our festive theme upwards.
Congratulations to all of the team and we hope you will agree they have done an amazing job. Thank you to them all.