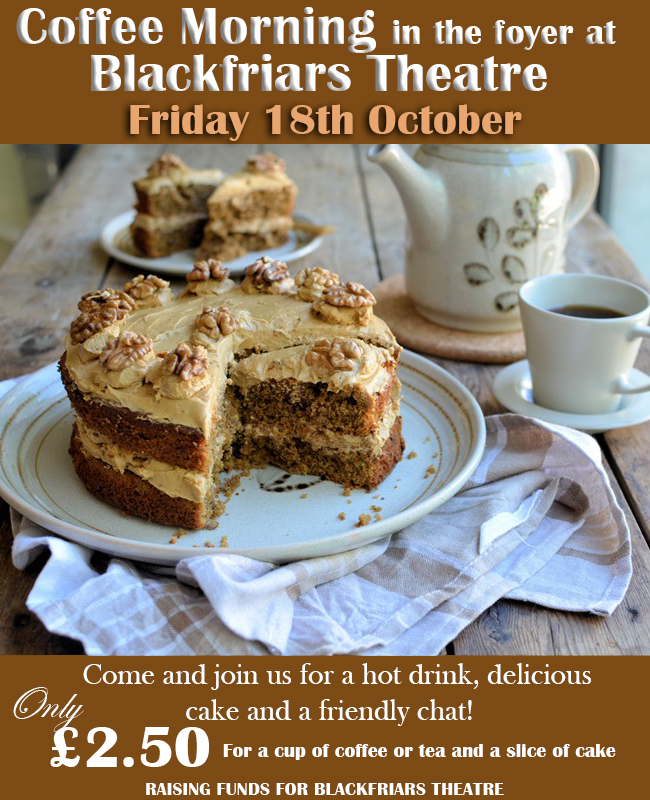 Sunday 29th September
To warm you up in this cold and wet Autumn weather, we have just the thing for you! Come and join us Friday 18th October for our monthly Coffee Morning.
For £2.50, you can get a cup of tea or coffee and a slice of delicious cake.