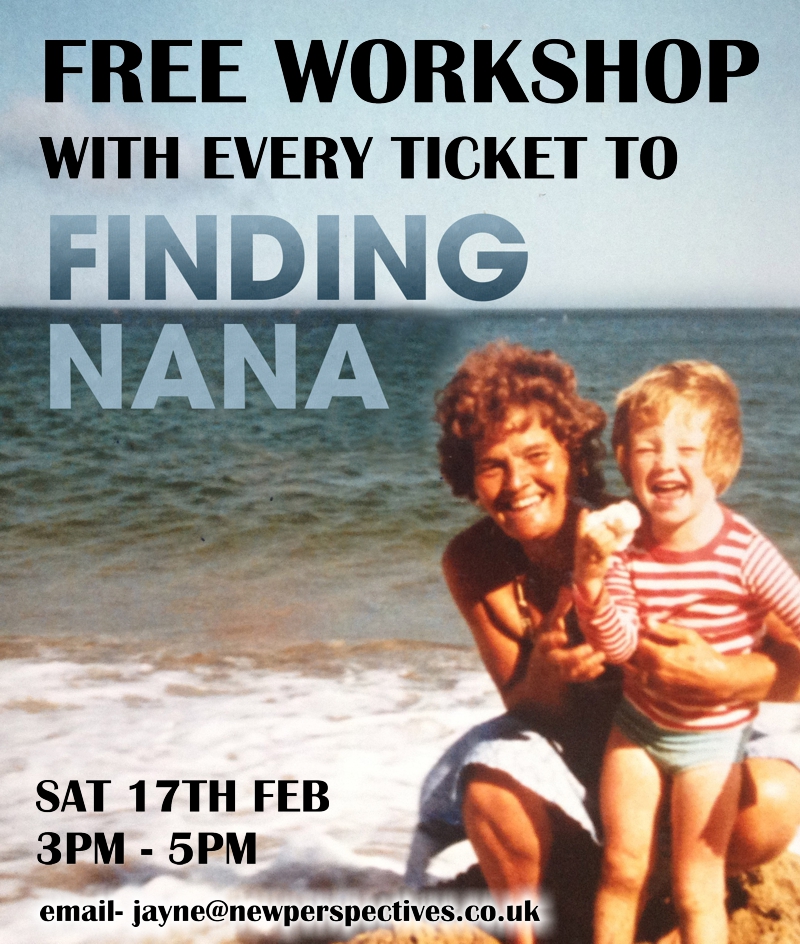 Monday 12th February
Opportunity to participate in a free workshop when you buy a ticket!
Whether you are, or have, a Nana, Grandpa, Granny, Pops, Nanny, Mama or Gran, that grandparent grandchild relationship is special. New Perspectives invites you to come and share your memorable moments together in an interactive workshop with Participation Director Jayne Williams.
Join us on the afternoon of Finding Nana, 3-5pm, to create and shape some of your own memories/stories and then share them with the audience on the night, following the performance of Finding Nana.
Workshop times: 3-5pm (with an open mic style sharing following the performance of Finding Nana in the evening)
Cost: Just your ticket for the play and a pound in the donation box will be welcomed on the day.
Content: Creative writing and storytelling accessible to all. Suitable for ages 14+
Any queries contact Jayne jayne@newperspectives.co.uk please email Jayne to reserve your place.