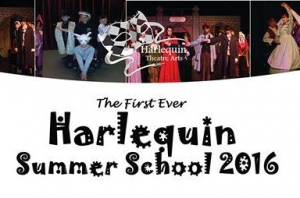 Sunday 10th April
This year brings the FIRST EVER Harlequin Summer School.
Looking for something for your children to do this summer holidays? Why not enrol them into the Harlequin Summer School. This is a 3 day intense course on the 3rd, 4th and 5th August followed by 2 Saturday sessions on the 3rd and 10th September prior to a performance in the Blackfriars Theatre 50th Anniversary Gala Concert* on the 16th & 17th September.
Summer School is suitable for ages 7 - 19 years
Cost £50 per child (Family discounts available)
Call the Box Office on 01205 363108 to book your place now. (Limited spaces available)
*Tickets for the Gala Concert must be purchased separately and will be available via the Blackfriars website closer to the date.