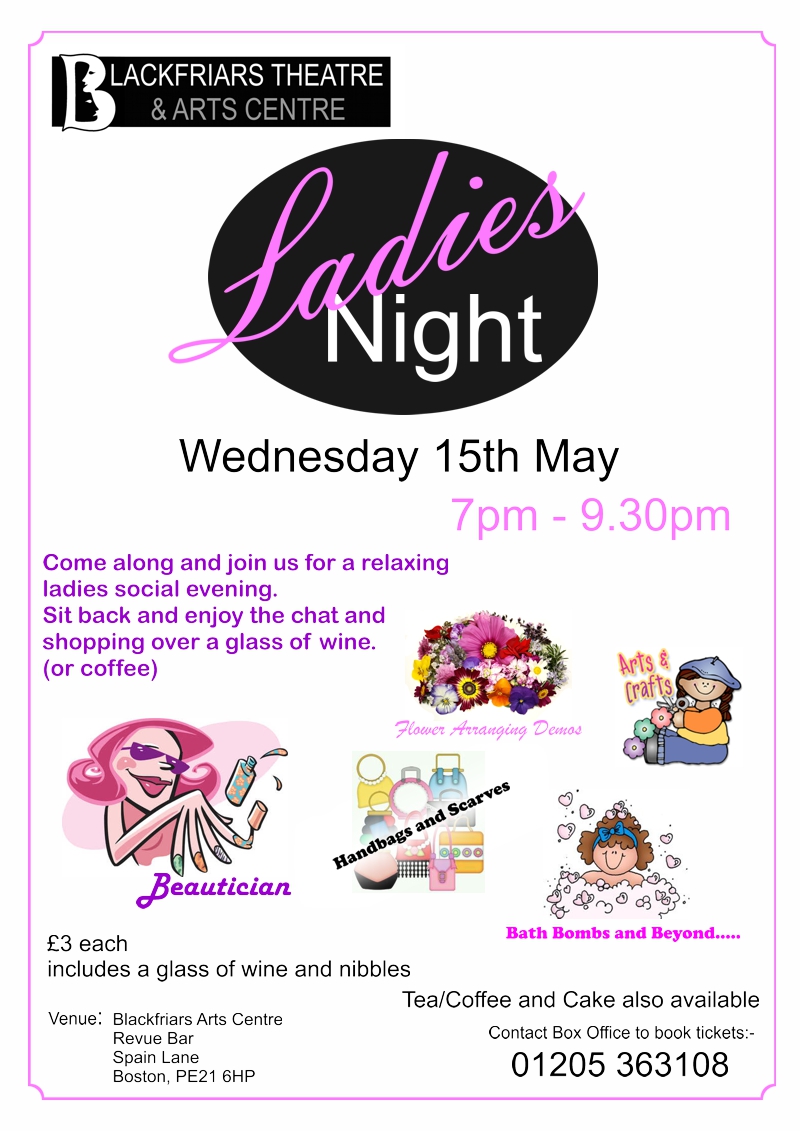 Monday 1st April
Come along and join us for a relaxing ladies social evening.
Sit back and enjoy the chat and shopping over a glass of wine. (or coffee).
New opportunitites - you could have a Mini Massage while you're here and even get your eyebrows shaped!
Tickets £3 each - includes glass of wine.