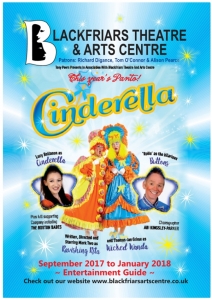 Tuesday 22nd August
Pick up your copy of our latest Entertainment Guide out now.
Available from Blackfriars Theatre or to download here and numerous other locations throughout Boston.
If you are on our current mailing list then we will also be delivering a copy to you in the coming days, if you do not receive on and wish to please contact Box Office with your address details to be added to the mailing list.