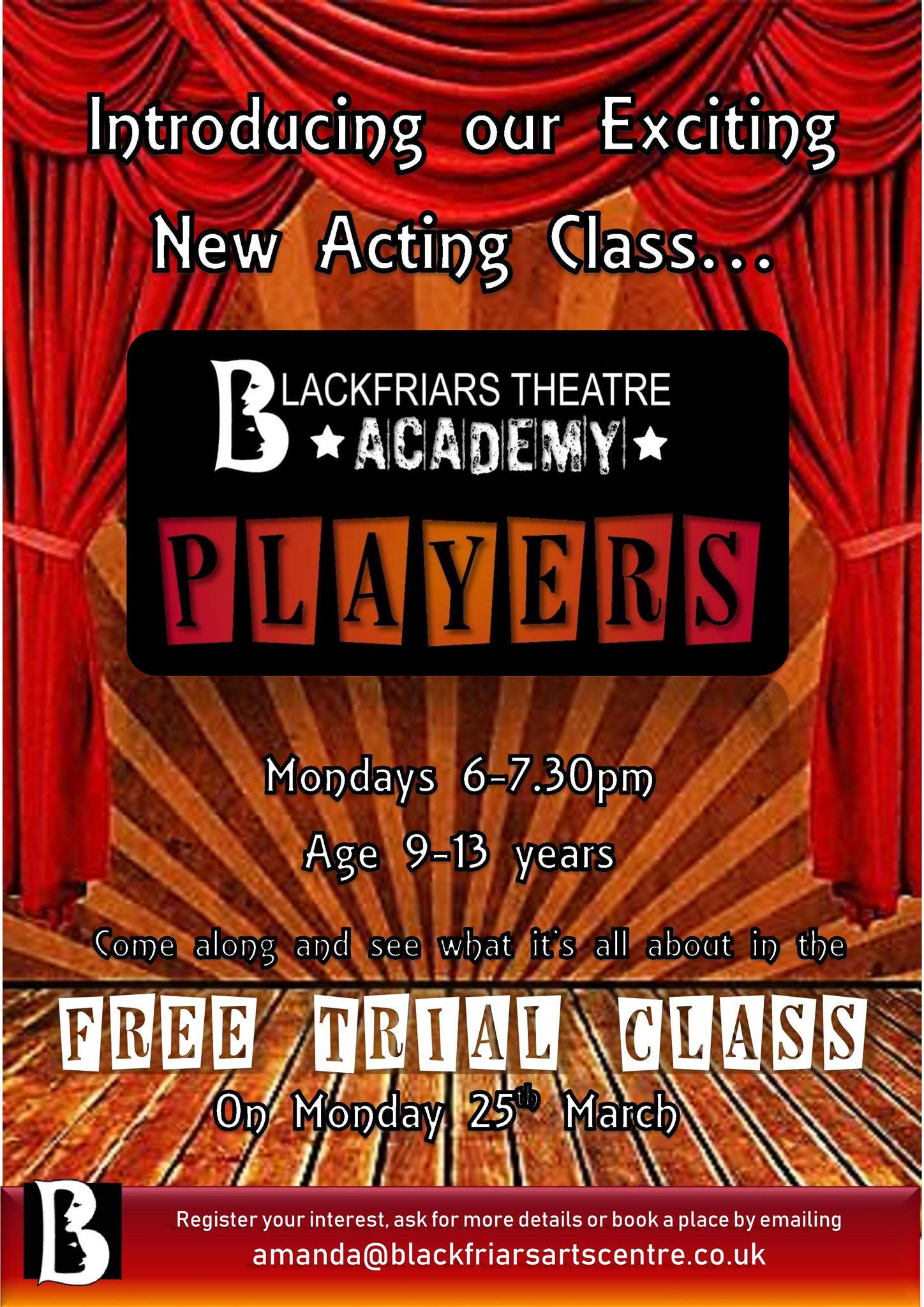 Monday 4th March
We are excited to announce that the Blackfriars Theatre Academy have a brand new acting class starting this month!
The new class is suitable for children from 9-13 years old and will run on a Monday night from 6-7.30pm.
We will be offering a FREE TRIAL class on Monday 25th March, so that the kids can see what it's all about.
If you have a child that might be interested, please get in touch with Amanda by email amanda@blackfriarsartscentre.co.uk or call the Box Office on 01205 363108 for details.