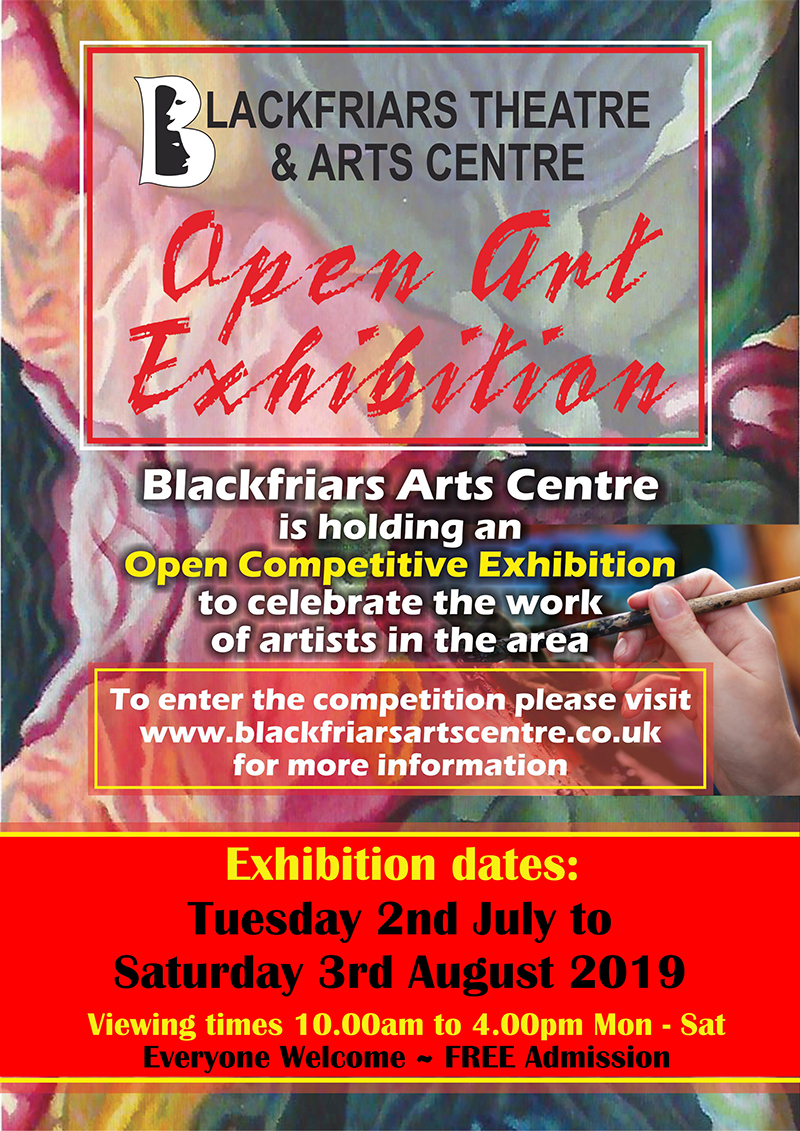 Monday 27th May
Blackfriars Arts Centre are pleased to be holding an Open Competitive Exhibition!
Celebrating the work of local artists, the competition is open to everyone and only £5 to enter.
There are even cash prizes to be won, with an amazing £100 for 1st place, 2nd £50 and 3rd £25.
If you are a working or aspiring artist and would like more details, please click here! Entry forms can be collected from the Box Office here at Blackfriars, or downloaded by clicking here.
The closing date for entry is Saturday 29th June at 3pm, with work submitted Monday 1st July between 10 and 11am for selection.
The exhibition will then take place from 2nd July - 3rd August, with the foyer open Monday - Friday, 10am - 4pm. It's free admission and open to everyone!
We look forward to seeing your brilliant pieces!