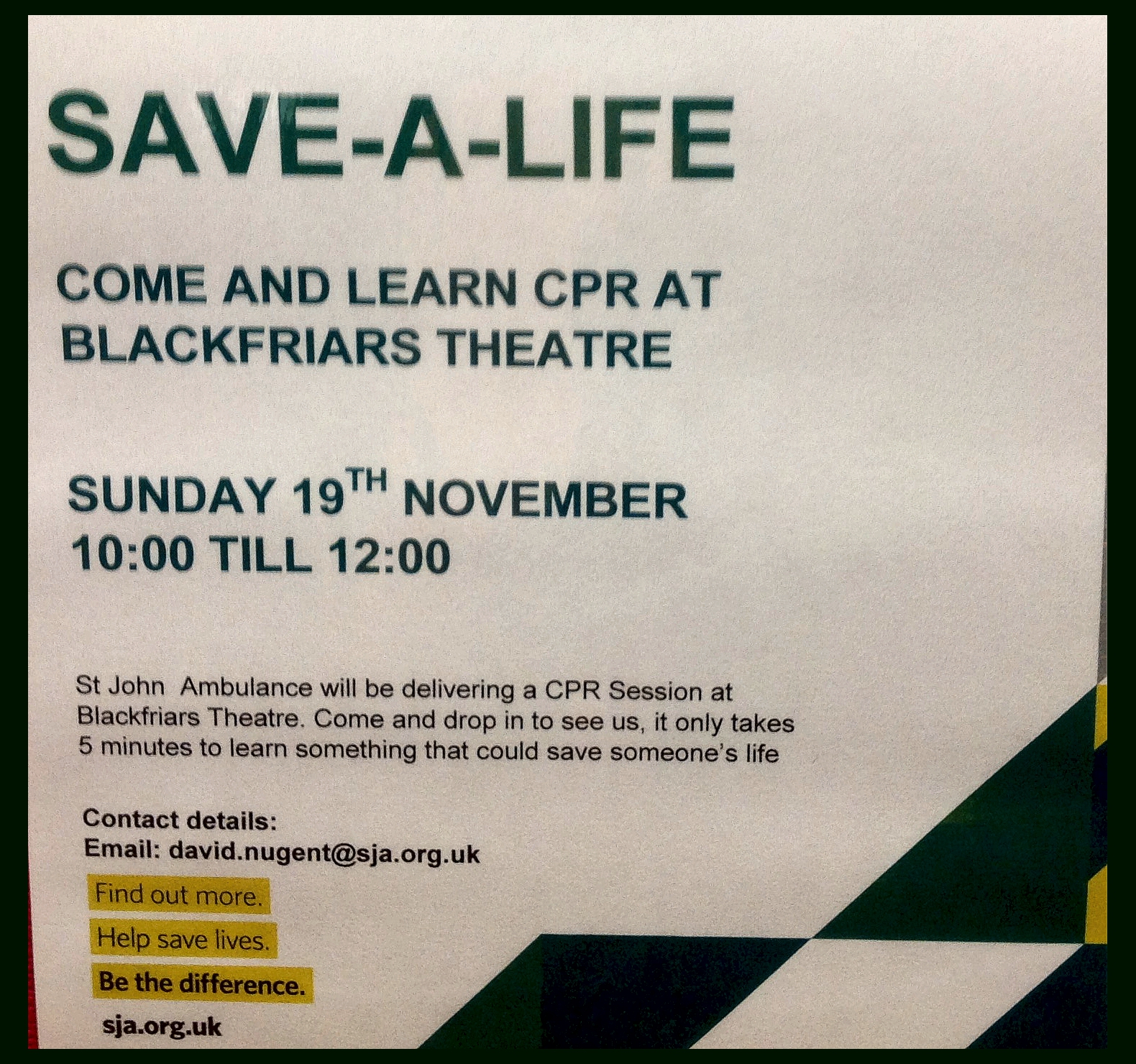 Thursday 16th November
St Johns Ambulance will be delivering a CPR Session at Blackfriars Theatre this Sunday 10am til 12noon.
Come along take a look - it only take 5 minutes to learn something that could save someone's life!
Contact David Nugent on david.nugent@sja.org.uk to find our more.
Be the diffierence.