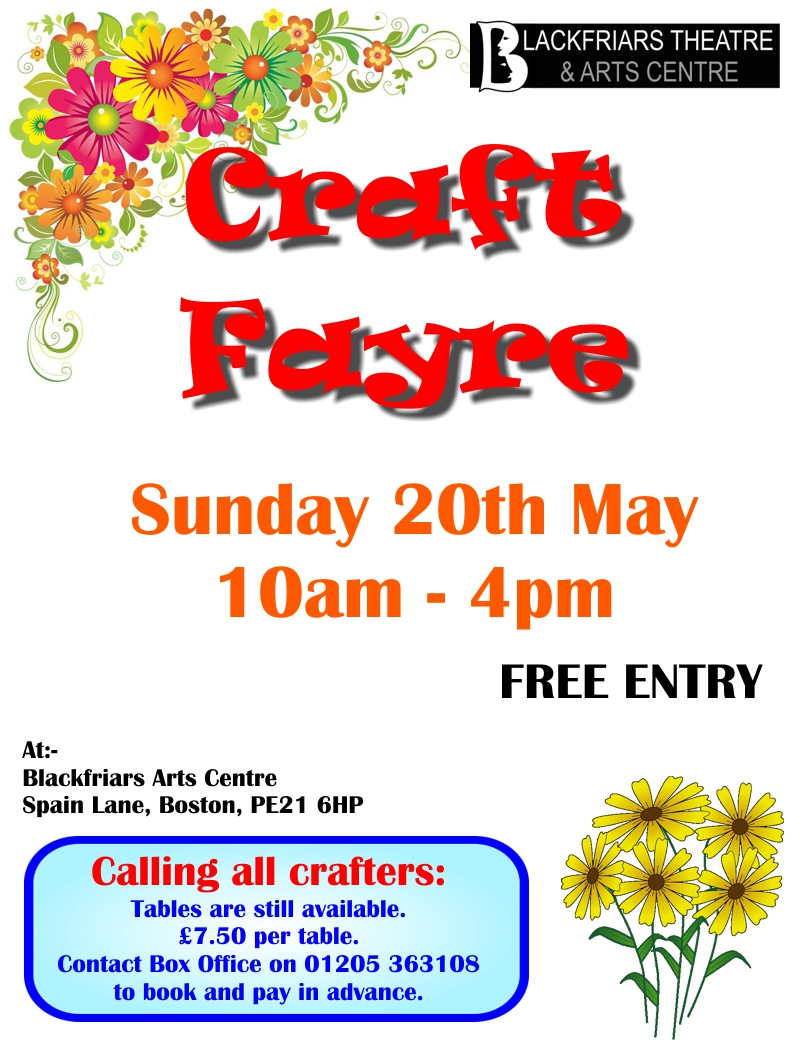 Thursday 19th April
POSTPONED UNTIL SUNDAY 7TH OCTOBER. Due to unforscene circumstances this event has been postponed until October. We apologise for any inconvenience. 
Sunday 20th May - 10am - 4pm
FREE ENTRY.
Calling All Crafters:- 
Some tables are still available.
They cost £7.50 per table and are available via Box Office.
Please call 01205 363108 to book and pay for your table in advance.