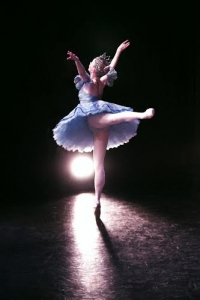 Wednesday 11th March
The Vienna Festival Ballet celebrates 35 years with an outstanding Anniversary Gala. They are proud to present highlights from the world's most beloved Tchaikovsky ballets which have featured in their repertoire over the years.
Highlights will include the legendary Rose Adagio and the Bluebird pas de deux from Sleeping Beauty, as well as Clara's journey to the glittering land of snow in The Nutcracker.
Gershwin's ground breaking Rhapsody in Blue is also featured, as is the famous lakeside scene from Swan Lake, including the Dance of the Cygnets, which opens the second act. The highly successful Hip Hop scene from Vienna Festival Ballet's Snow White also appears here, as does the Dance of the Mirlitons and the Trepak Dance from the Nutcracker. The gala closes with the beautiful Corn pas de deux from Coppélia and a spectacular grand finale.
The reviews are already flooding in:-
"An excellent company of talented young dancers. Their energy and enthusiasm is breathtaking." - ENTS24.COM
"'The entire show was captivating from start to finish." - Welwyn Hatfield Times
"A truly spellbinding performance!" - Burnley Express
"Talented array of young artistes" - Oxford Times
We have been lucky to secure ONE performance here at Blackfriars Theatre on Sunday 5th April at 5pm - ticket are selling fast so make sure you book early!
Click here to see tickets prices and how to book.