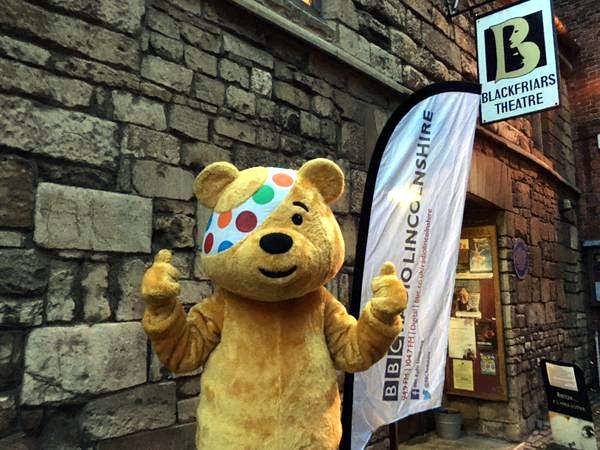 Monday 26th October
Blackfriars Theatre recently hosted BBC Radio Lincolnshire for their Song for Lincolnshire Final - please read on to find out what one of our audience members thought of the night:-
We were in the capacity audience for this event broadcast live fron Blackfriars Theatre for the first time on BBC Radio Lincolnshire. What a great evening! Thank you to the team at Blackfriars, to our local radio station for recognizing and applauding on air what an excellent venue we have here in Boston and to the Boston Target for their pre-publicity including their recent feature on singer-songwriter and rising star Callaghan – a judge for the contest.
Jono Brine and Tom Lane were excellent hosts for a professionally-run showcase of all the musical talent out there in Lincolnshire. All nine finalists performed two songs each, including their entry for the competition, plus there were contributions from Callaghan, accompanied on keyboards by Adam Wakeman (son of Rick), and from one of her fellow judges Dave Vermond – the first winner back in 1992! Congratulations to all the entrants and in particular to the winners Ian and Michelle Wright with 'Johnny Wield'.
As Blackfriars members, it was brilliant for us to see so many people in the theatre from around the county, many no doubt visiting the theatre for the first time. We sincerely hope they will have been suitably impressed and will return again and again. There is certainly a buzz around the place nowadays – and there's also the new, comfortable seats with legroom! They certainly passed the test on Thursday, when we took our seats at 6.30 and the performance ended at 10.30!
Just before the winners were announced, it very much fitted the occasion that Callaghan took centre-stage. Born in Boston and raised in Lincolnshire, she took the massive step of moving to the USA to further her career. Now touring in the States and in the UK, recording in Nashville, having her songs aired on Radio 2 playlists and being interviewed and performing live on the Bob Harris Radio 2 programme, you could say the move paid off! Wouldn't it be good to see a full-scale concert by Callaghan in front of a sell-out Blackfriars audience!
Mick and Penny Fixter